100+ Deck Box with Magnet close and Stainless Hinge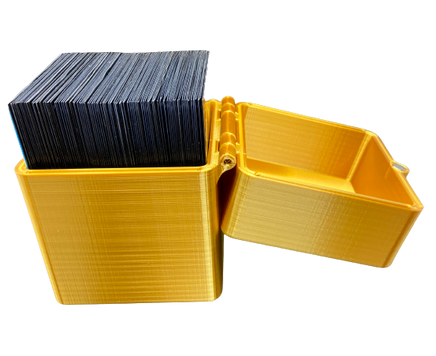 Custom Color deck box for Collectable Card Games like Magic the Gathering
Includes high quality magnet clasp and stainless steel pin hinge. Compared to the Ultra Pro line this is the better deck box. 
The unique Magnet snap locking mechanism keeps your valuable cards and components securely stored.
Fits 100+ sleeved cards. 
Customization options are available, let us know what you want. 
As featured on Bay Bay Gaming MTG on youtube!